Each participant is required to register first in order to participate in BOINC games.
Registration is simple:
1. Visit the registration site:
https://www.boincgames.com/register.php
2. Enter your BOINC Games personal account information: username, email, password and CPID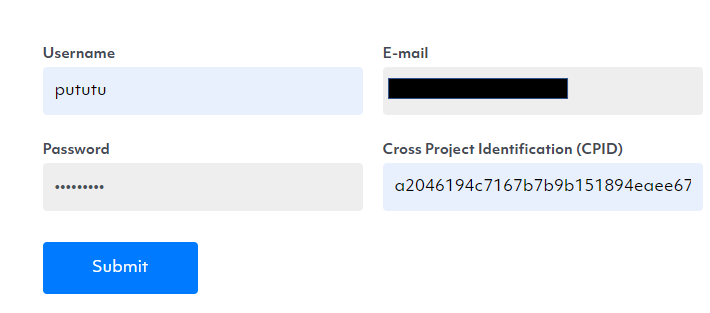 The CPID (Cross Project Identification/Identifier) can be obtained via visiting Free-DC stat site
https://stats.free-dc.org/stats.php?page=index
if you already participated in any of the BOINC projects. Click on your username to view your CPID. Here I use my Primegrid project as an example.
If you have never participated in any BOINC project, first join any projects listed in BOINC-games. Your CPID will be automatically created.
Note: all BOINC projects have the same CPID. You can also view your CPID via
BOINCstats
website
Enter the CPID and click "Submit" button.
3. A temporary unique name (67RMeB) will be generated to link BOINC games to your BOINC project stats. You will need to edit your BOINC project account profile next.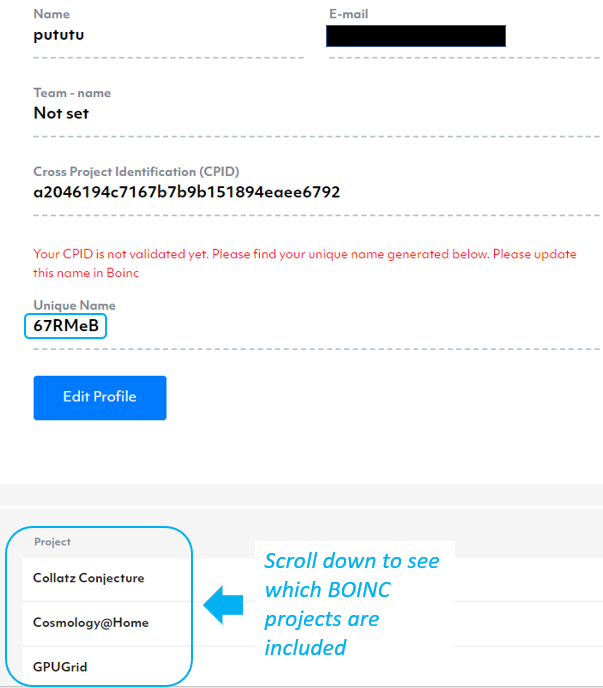 4. Log into any of the BOINC project website listed in BOINC games. Here I chose Primegrid.com and change my name from "pututu" to "67RMeB" after clicking on "other account info".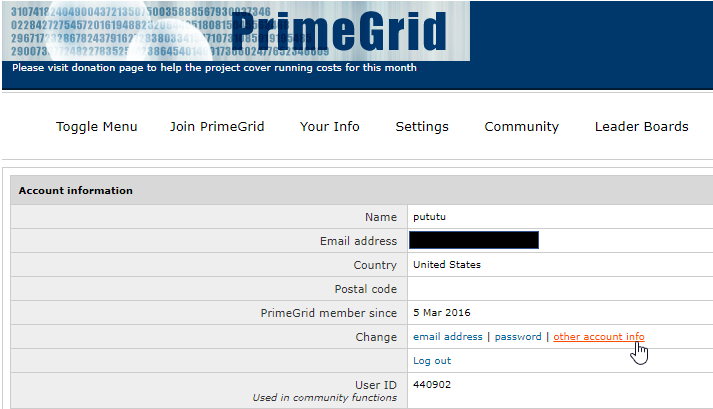 In PrimeGrid, click "Update Info" and you are done.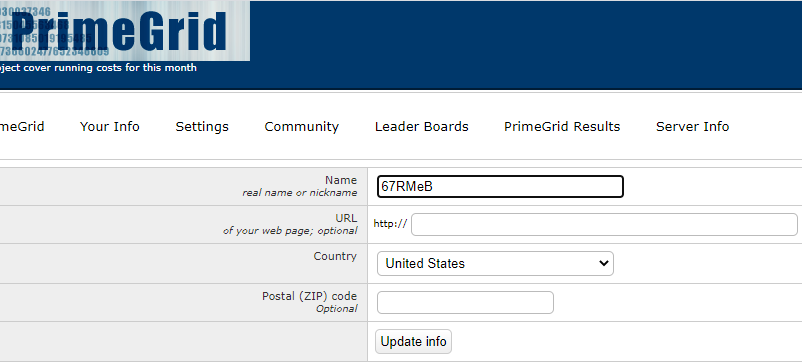 5. Sit back and wait within 24 hours or sometime up to 48 hours for the CPID to be validated. The validation speed depends on the BOINC project selected and how often the project stat is been updated.
6. Once validated, you can change your username back in the BOINC project account that you had selected previously. In my case, it is Primegrid.
7. Any questions, please post in this forum.